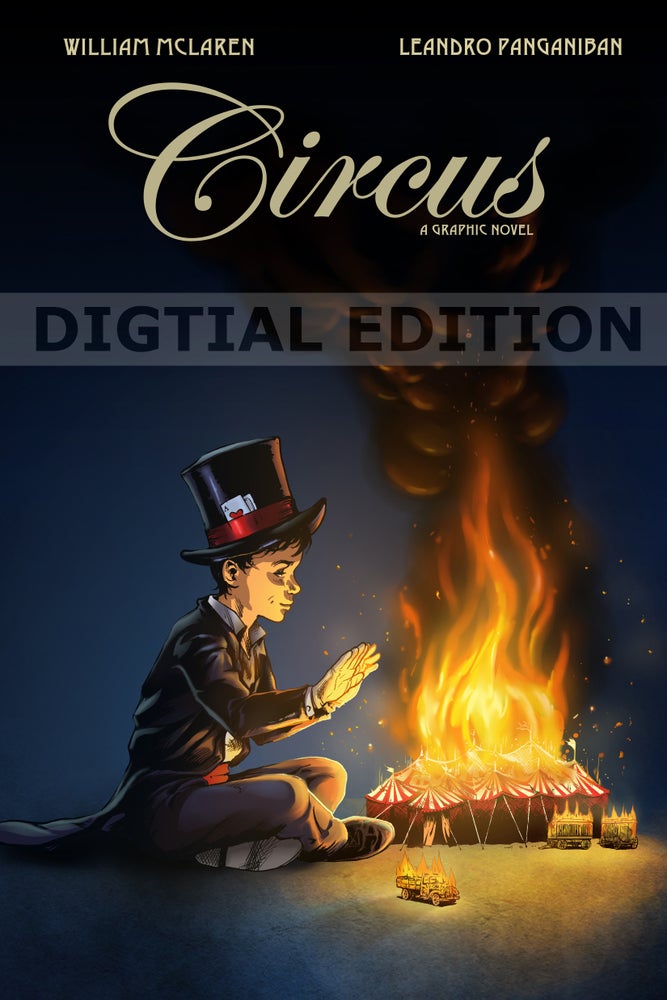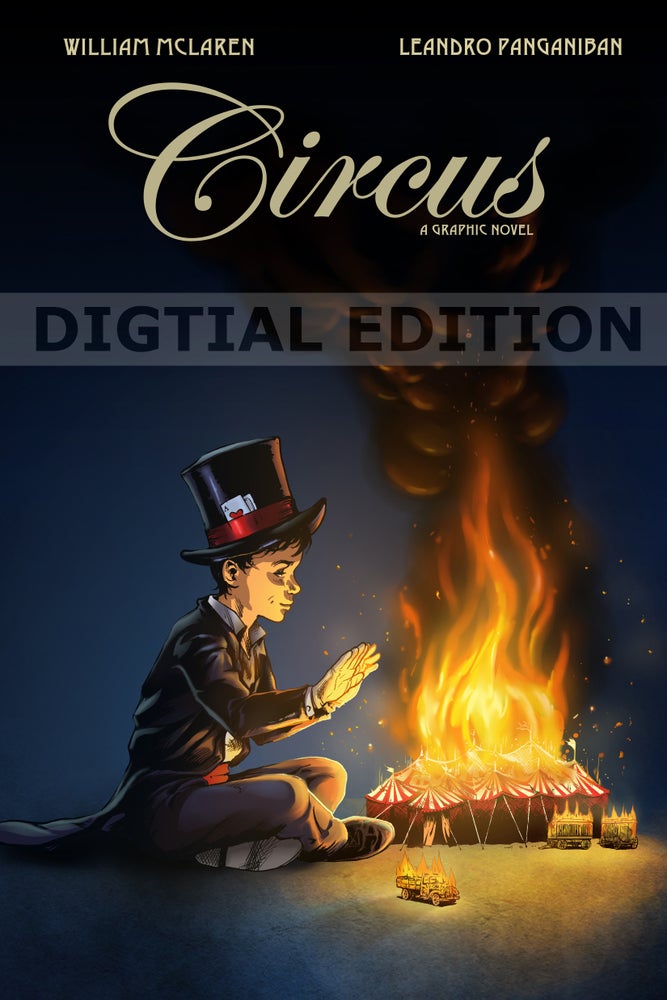 Circus DIGITAL EDITION
$15.00
(THIS IS A PDF FOR READING ON TABLET OR COMPUTER, NOT A PHYSICAL COPY. DOWNLOAD LINK WILL BE EMAILED ASAP AFTER PURCHASE)
A 100 page graphic novel written by William McLaren with art by Leandro Panganiban.
Synopsis:
It's the 1930's, and the performers of the world's most sought after circus find themselves in the sights of a military force known as 'The Storm'. The Storm's goal: A new world order.
Includes behind the scenes extras such as preliminary sketches and page processes, plus a 5 page back-up story written by Tim Stiles with art by Ruben Rojas.